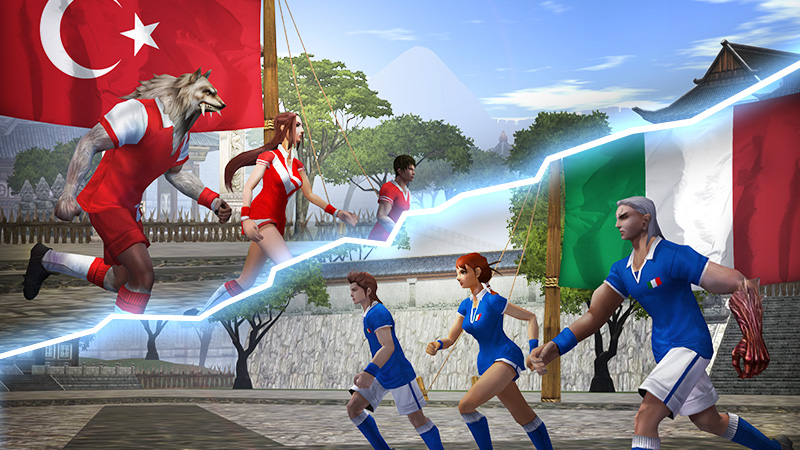 Twee Spannende Evenementen Staan Je Te Wachten Vanaf 11-6 tot 11-7 in Metin2:
Het Voetbal Evenement Ben jij ook al getroffen door de voetbalkoorts? Doe dan mee met het voetbalevenement en ontvang verzamelbare voetballen van vernietigde monsters. Per dag kun je 10 voetballen inwisselen voor een gouden voetbal. Voor de voetballen kun je verschillende beloningen ontvangen. Je kunt het evenement 3x per dag spelen en dat 90 minuten per keer:
15:00u tot 16:30u (CEST)
18:00u tot 19:30u (CEST)
21:00u tot 22:30u (CEST)
Het Wereldbaas Evenement Versla wereldbazen in een neutrale zone en ontvang beloningen! Of het nu Bagjanamu, Polyphemos, Azrael, Draken Kijker Idall of De Grote Oger is – deze reuzen zijn een flinke uitdaging voor hele legioenen aan heldhaftige spelers. Als beloning kun je Tijger Munten en andere waardevolle items verwachten. De bazen verschijnen tussen 23u en 1u 's nachts (CEST) op alle normale servers waar er niet al een andere Wereldbaas Evenement loopt.