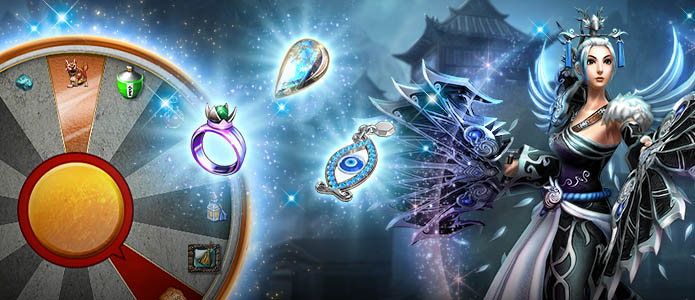 The Wheel of Auras is making a return to the item shop!
It's all go in Metin2 – test your luck and seize your chance to win today:
Tons of great prizes are waiting! Spin the fabled wheel and find out what Fortuna has in store for you – if lady luck is smiling, you might even land one of the fabulous jackpot prizes!
Start: 14.01.20 14:00 CET
End: 24.01.2029 14:00 CET
-Only 1 Level (no keys need to be collected)
-25 DC per spin
There are some wonderful items to be won, for example:
Aura Costume (rough)
Red Dragon Mount (2d riding time)
Nazar Amulet (7d)
Moonstone
Experience Ring (10h)
Yours,
Metin2 team.