Dear members,
The moderator team tries to make sure that we keep this forum up to standards in which everyone can be happy and feel comfortable when visiting to exchange their ideas and views on the Metin 2 game. But we can always use your help drawing attentions to what might need to be checked!
This forum offers an amazing tool: the Report funtion.
If you feel that a post is breaching a board rule, you are encouraged to use the tool. Below I will explain how this tool is to be used.
1) Click on the Report button on the SAME post that you want to report


2) Fill in the text area the reason why you want to report the post of the user.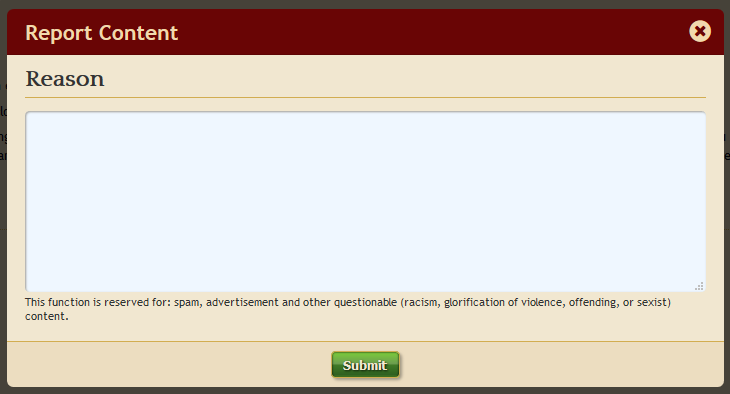 After you have finished writing the reason, hit the Submit button and the moderators will receive the notification and will check it as asap.
Remember that this feature is also available for the Private Message system!
Notice: Any abuse of the reporting system won't be tolerated
Yours truly,
The Metin 2 UK Board Team