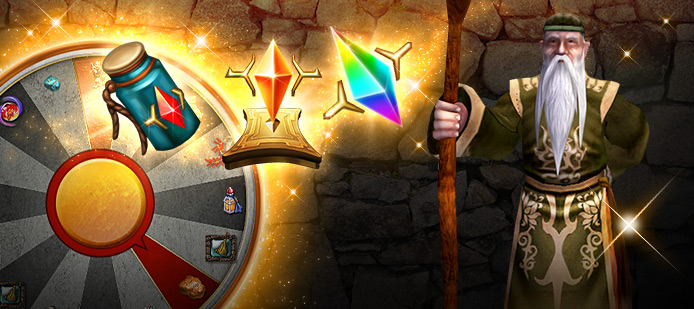 Dear players,
Start: 26.04.2019 14:00
End: 01.05.2019 14:00
The Wheel of Destiny is making a return to the item shop!
It's all go in Metin2 – test your luck and seize your chance to win today:
Tons of great prizes are waiting! Spin the fabled wheel and find out what Fortuna has in store for you – if lady luck is smiling, you might even land one of the fabulous jackpot prizes!
Among other things, you can receive:
Supplements
Fragments of different colours
Bless Item
Time Spiral
Power Chest
Chest of Kings
Note: JavaScript must be activated in order to be able to use the wheel. You can do this in your browser settings.