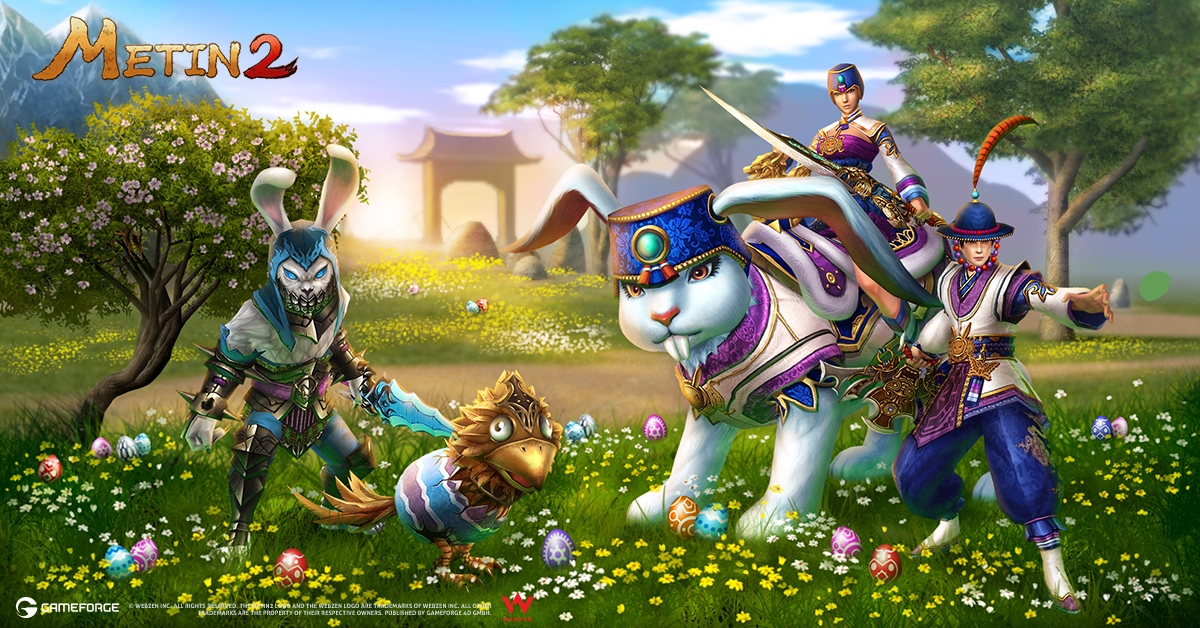 Dear players!
On your eggs, get set, yolk! Metin2's colourful Easter Event gets under way starting 4th April, 16:00, until, 30th April, 00:00. The Easter Bunny is waiting with a basket full of rewards, while the towns are decked out in festive banners!
Here's what's in store:
Fancy spending your Easter hunting for eggs and munching on chocolate bunnies? No chance! The monsters were way faster at finding the eggs and have already snapped them all up. Hunt them down, retrieve those tasty treats and swap them for your well deserved rewards from the Easter Bunny.
Make scrambled eggs out of Easter Metins and with any luck you might find a valuable Magic Egg inside. This can be opened three times and contains such treasures as Enchant Item, magic Pearls and rare Blue Dragon Beans.
Wishing you a Happy Easter!
The Metin2 Team