28.03.2019
Multiplications riddle
The nine numbers below the line must be entered into the empty circles so that the computational tasks are correct.
Wanted is the number in the yellow circle.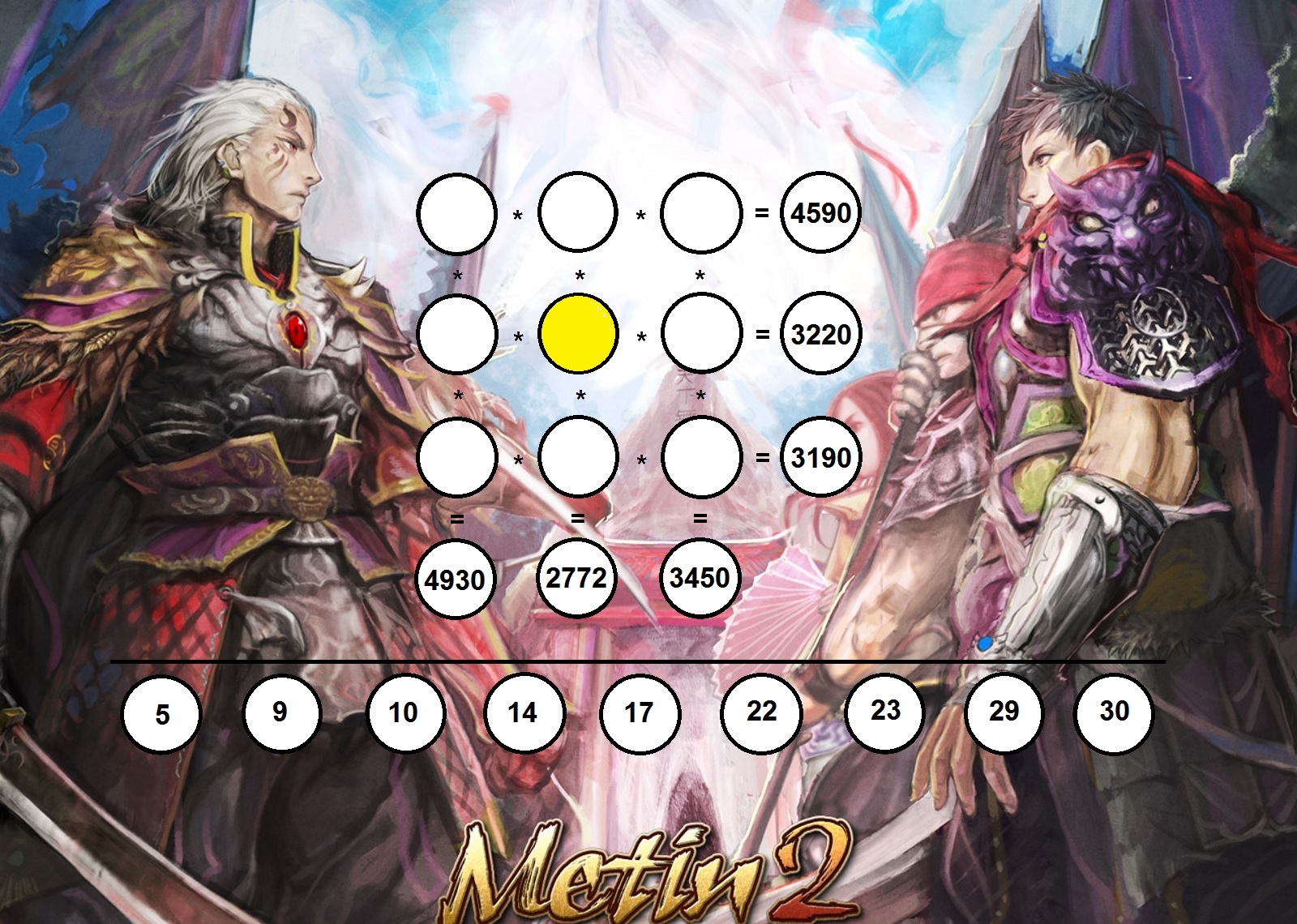 Good luck
*****
*Find the solution and send it via e-mail to
Baubie@metin2.de
5 players will be chosen per server. Each of them will receive a non-tradable blessing scroll as a reward.
You have to be aware of this to have a winning chance
- your
account
is not blocked
- You found the right solution? Then you have to send it via mail to
baubie@metin2.de
- The mail must be sent on the same day of the server maintenance (only to 15:00 CET)
- The subject of the mail has to be "maintenance + servername"
The content of the message must be:
- character name
- solution
The post was edited 1 time, last by Baubie ().