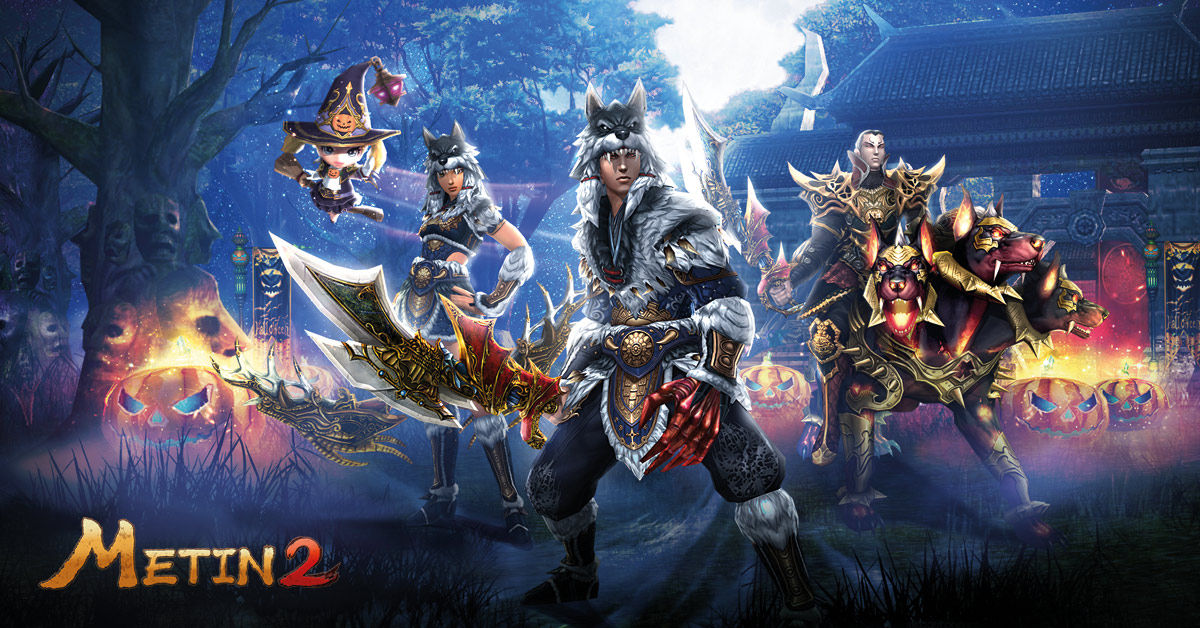 Dear players,
With the onset of autumn, Metin2's getting a bunch of new features with the release of update 18.4! Discover items and skills for evolvable pets, new Halloween costumes, bonus transfers for Shoulder Sashes and more. Here's what's in store:
New Items: Enchant Pet and Pet Destiny Orb
Your evolvable pet's starting stats aren't set in stone. Using the Enchant Pet item from the shop you can change its bonuses at random. We've also divided pets up into 8 different types based on their strength. Using the Pet Destiny Orb, you can find out whether your pet is clumsy, spirited, bold or even prismatic by nature.
Five New Pet Skills
The Pet Book Chest now contains 5 more skill books. Teach your evolvable pet the following skills:
o Master Brewer – increases regeneration from potions
o Monster Hunter – increases strength against monsters effect
o Eagle Eyes – increases EXP gain
o Life Drain – absorb HP from killed monsters
o Light as a Feather – activates Feather Walk for a short period
Atmospheric Halloween Items
Have a howl this Halloween with the new wolf costumes now available in the shop. You can also ride along on the three-headed hell hound Cerberus, giving you an EXP bonus of 30% and +20 movement speed, whilst enjoying the enchanting company of little witch pets Astrabell and Helexna!
[*] Halloween Event
Be triumphant in Yut Nori and earn yourself a Yut Nori Trophy with a valuable reward and the chance to pick up Mysterious Shards. Walk away from the Yut Nori Table with designs for chests containing costumes, weapons, jewellery, mounts or pets, and use the shards to create them. Simply draw a game board onto the table to open the Refinement Window.
Got a Yut Nori Board going spare? Then exchange it in the Refinement Window for a Yut Nori Secret and benefit from +20% EXP, +5% item drops and +10% strength against monsters for 30 minutes.
Shoulder to Shoulder
Using the Shoulder Sash Transfer item you can now transfer bonuses from one Shoulder Sash to another.
It'll Be Emotional
Dance the samba, do a few press ups and take a selfie – with 18 new emotions you can express yourself to the full and add life to the game.
Additional Graphics Settings
Thanks to the newly added graphics settings, you can now choose to hide or display even more graphical effects, for example those for pets, NPCs, private shops or dropped items.
The update will be released on 23rd of October.
Enjoy the adventure!
The Metin2 Team