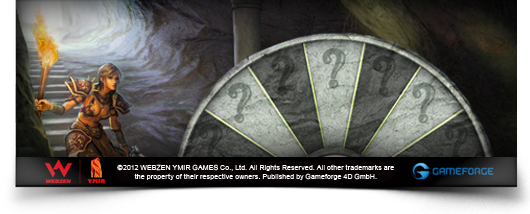 Dear players,
Start: 16.07.2018 14:00
End: 19.07.2018 14:00
The Wheel of Destiny is making a return to the item shop!
It's all go in Metin2 – test your luck and seize your chance to win today:
Tons of great prizes are waiting! Spin the fabled wheel and find out what Fortuna has in store for you – if lady luck is smiling, you might even land one of the fabulous jackpot prizes!
The Wheel of Destiny has an extra challenge in store: by collecting keys, you can unlock all three levels and enjoy even better items from Fortuna's graces!
Note: JavaScript must be activated in order to be able to use the wheel. You can do this in your browser settings.
May fortune favour you!
The Metin2 Team