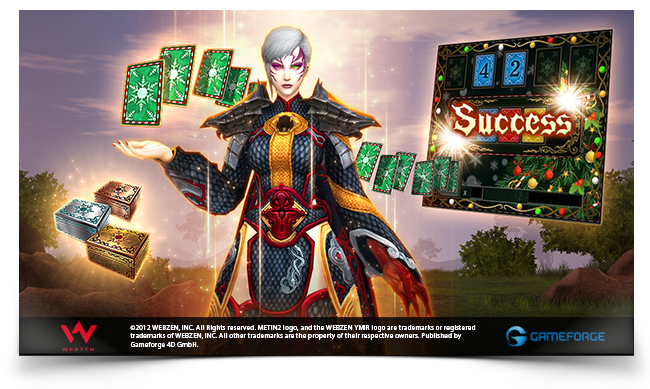 Dear players,
The popular Okey card game returns between the 10
th
of July and the 3
rd
of August (14:00 CEST). Hunt down monsters, loot cards, and put together a winning set!
Important:
·The event will only run on the old servers and not on
Elvedin
·The drop will already stop on the 31
st
of July, but you will still be able to use your card sets to play until the event ends.
·This is the summer edition of the event so the rewards will differ from the Christmas event.
How to play
Defeat monsters to earn cards. As soon as you've collected and stacked together 24 Okey Cards, you'll automatically receive an Okey Card Set and can play a game. The aim of the game is to make combinations of sets and runs.
A set consists of three cards with the same number (e.g. 7, 7, 7). The lower the number on the cards, the fewer points you'll earn for the set.
A run consists of at least three consecutive cards (e.g. 6, 7, 8). The lower the number on the cards, the fewer points you'll earn for the set. Runs in the same colour will earn more points than multicoloured runs.
Game Instructions
1. Left-click on the deck to reveal the first 5 cards.
2. Earn points by selecting 3 cards. (NOTE: Left-click = select card, right-click = permanently discard card)
3. The more points you earn by the end of the game, the better your prize.
Hints
1) You can pause your game at any time by pressing ESC. Changing map or teleporting will end the current game!
2) Once discarded, cards cannot be restored, so think carefully before deciding!
3) Cancelled games will NOT be refunded! Choose where you want to play your game wisely.
Yours,
Metin2 team.