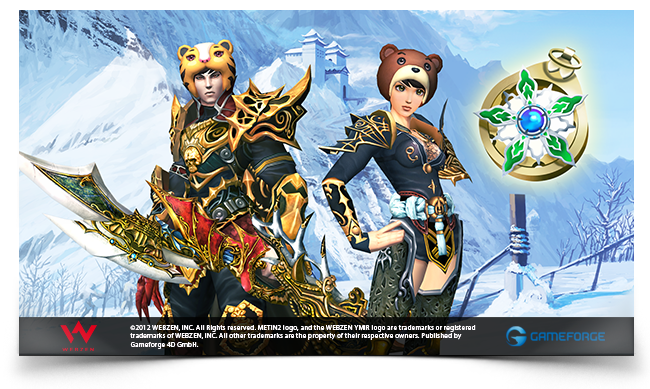 Honoured contestants,
The hunt for fame, honour and medals will commence in Metin2! Charge into battle, earn the Hero's Medal and use its power.
Our event biathlon begins on 15th February 2018 14:00!
Here's what's in store:
Gather all the pieces of the Hero's Medal and earn yourself a valuable chest in reward. The medal can also be found in the item shop. Use it to profit for even longer from +50% EXP, +30% damage, +20% attack speed, +20% casting speed, +10% HP and +10% SP.
Warm Ears: It may be cold but with the right headgear you can just grin and bear it. These unique animal hats in the item shop are real head-turners and the premium version will provide you with at least one random bonus.
Event end: 26.02.2018 14:00 CET
Let the games begin!
The Metin2 Team