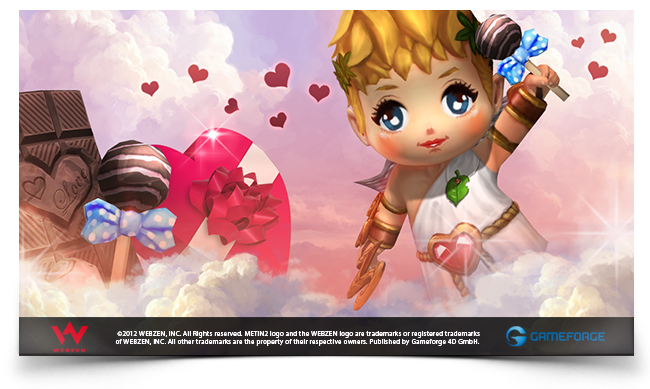 From Metin2 with Love
Can you feel it? Love is in the air – and Valentine's Day is just around the corner! Enjoy the sweeter side of gaming from 7th February, 14:00, as we start our pinkest event of the year. Here's what's in store:
♥ Collect 'gifts' from our monsters in the form of roses and chocolates. Pass them on to your loved ones as a special present, or treat yourself by exchanging them for a valuable reward. With a bit of luck you might get a Teddy Box containing one of the cuddly pets Valentino or Valentinia.
♥ Take advantage of some heartfelt offers in the item shop, such as Cupid's Chest in blue or pink, the deliciously tempting Chocolate Amulet or those cute bear companions Valentino+ or Valentinia+.
♥ Combine the Chocolate Amulet with the bear pets to unlock an even more powerful set bonus.
♥ Metin stones will look as enticing as demonic rocks ever can during the event.
Lots of love,
The Metin2 Team