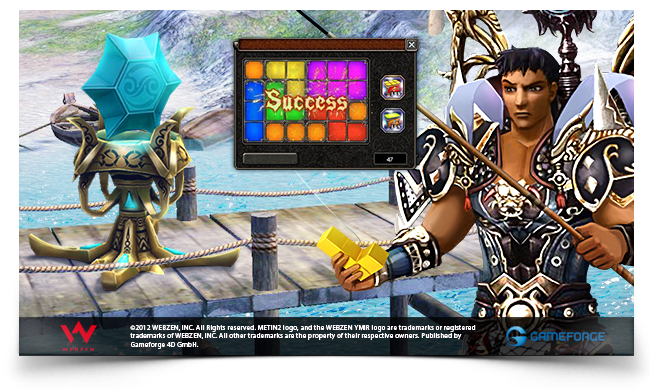 Dear players,
we are in the middle of the holiday season and we prepared another surprise for you to enjoy your weekend: Fishing Jigsaw event! The event will start on Saturday 16/12/2017 00:00 CET and will end on Sunday 17/12/2017 23:59 CET.
You can read below all the information regarding the event:
FAQ:
Fishing Jigsaw
You can find this minigame by clicking on the 'Event' button and then selecting 'Fishing Jigsaw'.

The rules of the game are then explained in the following window and you can start playing.
During the event you can catch 5x Fish Jigsaw Chests at once when fishing. If you have the Fishing Book equipped, you even have a chance to catch a Fish Jigsaw Chest Deluxe.
The standard boxes contain a random jigsaw piece, while the deluxe boxes contain special deluxe pieces.

5.PNG


The aim of the game is to fill in all the spaces in as few attempts as possible.
Left-click on a chest to open it. Drag the jigsaw piece to the desired location with your cursor and place it there. Right-click to discard a piece if you don't like the look of it or it doesn't fit.
Rewards
As soon as you complete the jigsaw, you'll receive the standard reward of +30,000 EXP.
Depending on the number of attempts required, you'll also receive one of three Golden Fish Chests.
The fewer attempts needed, the better the reward you'll receive:
10 or fewer: Golden Fish Chest (L) – can be opened 3 times
11 to 24: Golden Fish Chest (M) – can be opened twice
25 or more: Golden Fish Chest (S) – can be opened once
Chest contents:
Blessing Marble

Blessing Scroll

Reinforce Item (b)

Enchant Item (b)

Experience Ring (30 min.)

Medal of the Dragon

Soul Stone+

Monkey Egg

Potion of Speed

Potion of Attack +10

Bravery Cape (20x)

Black Horse Seal (15 Days)

Hero's Medal (1 Day)

Book of the Leader (3h)

Piercing Strike

Critical Strike

Zen Bean

Fireworks Top

Royal Sash (basic)

Exorcism Scroll

Blacksmith Handbook

50,000 Yang

100,000 Yang

500,000 Yang