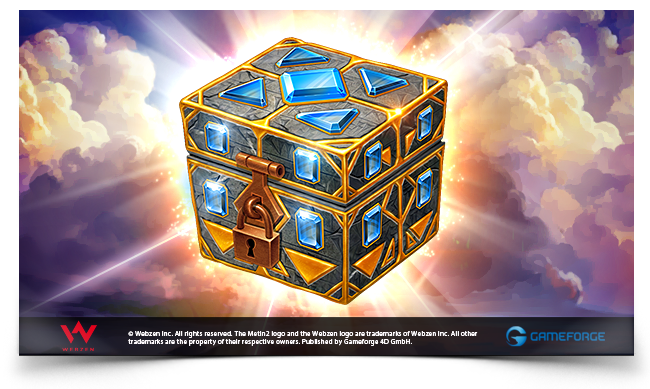 Heads up treasure hunters!
Your search is over. Discover the mysterious Babylonian Treasure in the shop and recover the unimaginable riches contained within – treasures such as the rare griffin pets Gryph and Nogai with their amazing bonuses, Ritual Stones, a Dragon Chest+ (Coloured), a mammoth mount, Weapon Skin Vouchers+ and more!
But unlocking its secrets will not be easy. The ultimate reward – a Sealed Adamantine Chest and key with its priceless contents – will only reveal itself once you have upgraded the Babylonian Treasure step by step to the highest level. The upgrade process isn't completely risk-free, since there's a chance the treasure will break, but you won't go empty-handed whatever happens! Even if the upgrade fails, you're still guaranteed the reward from the current level. If fortune smiles on you, you might even get another Sealed Adamantine Chest!
Important notice: Please open your Babylonian Treasures and Adamantine Chests before the end of the event on 04/01/2018, as we will then be removing all chests and keys from the game.
Good (treasure) hunting!
The Metin2 Team
PS: Please keep in mind that using Dragon Coins in Babylonian Treasure will not give you Dragon Marks in return