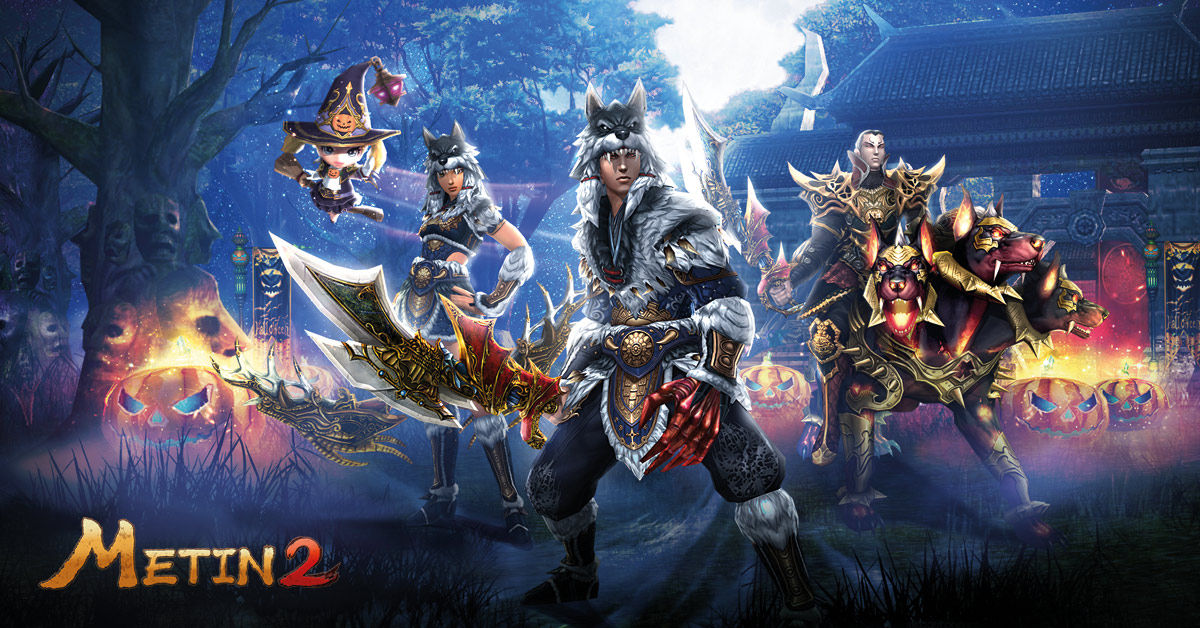 Dear players,
With the onset of autumn, Metin2's getting a bunch of new features with the release of update 18.4! Discover items and skills for evolvable pets, new Halloween costumes, bonus transfers for Shoulder Sashes and more. Here's what's in store:
New Items: Enchant Pet and Pet Destiny Orb
Your evolvable pet's starting stats aren't set in stone. Using the Enchant Pet item from the shop you can change its bonuses at random. We've also divided pets up into 8 different types based on their strength. Using the Pet Destiny Orb, you can find out whether your pet is clumsy, spirited, bold or even prismatic by nature.
Five New Pet Skills
The Pet Book Chest now contains 5 more skill books. Teach your evolvable pet the following skills:
o Master Brewer – increases regeneration from potions
o Monster Hunter – increases strength against monsters effect
o Eagle Eyes – increases EXP gain
o Life Drain – absorb HP from killed monsters
o Light as a Feather – activates Feather Walk for a…