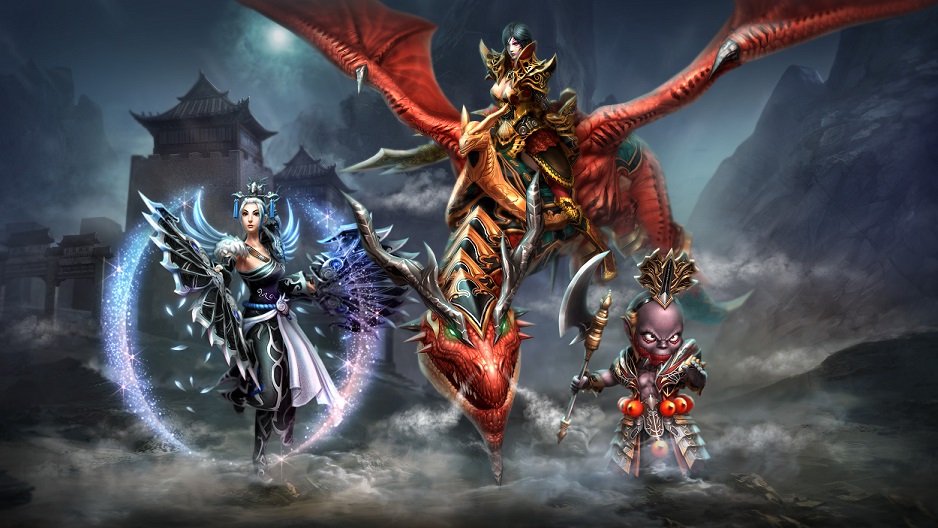 Update 19.4 comes to you with a touch of the gods' own power: enchant your characters with some divine magic with the Aura Outfits and bring new life to pets that have passed with Pet Resurrection!
Here's what you can look forward to from 16th July:
Divine: Aura Outfits
The Aura Outfits enshroud your character with a divine aura and also strengthens them with the stats from other items. Just like with the Shoulder Sashes, you can transfer stats to the Aura Outfit. You can use the following items for the transfer: bracelets, necklaces, earrings and shields. The Aura Outfits can be improved up to level 250 and modify your appearance by 50 levels each.
Strong as a Dragon: New Mount & Pet
The mount Magma Dragon and the pet Minidall are waiting to join you on your adventures! Both companions will soon find their way into the item shop, so keep an eye out!
Mount: Magma Dragon
This mighty mount will strike terror in the hearts of every enemy! Magma Dragon flies over the earth, shows…