Sudoku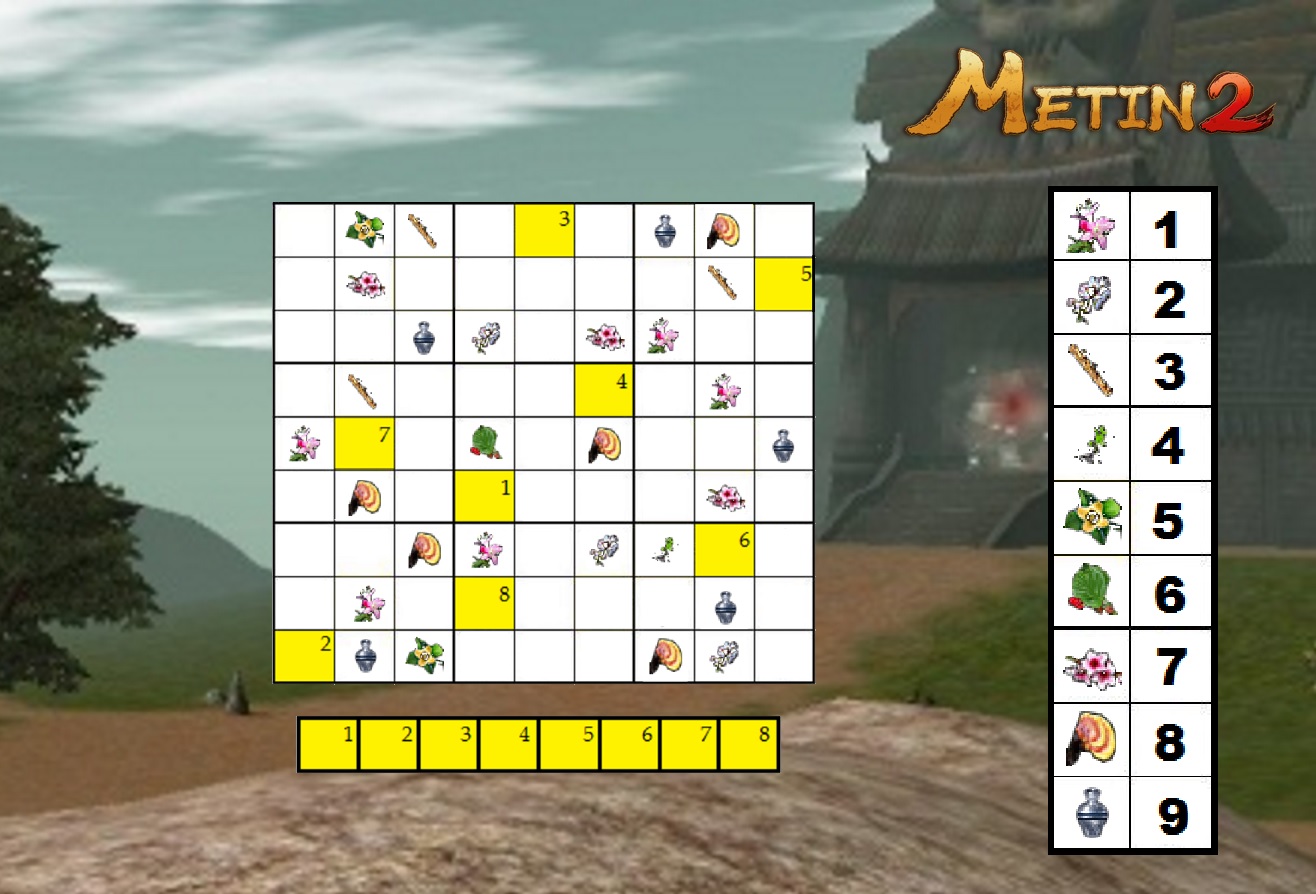 Searched are the numbers in the yellow boxes
Among all correct submissions, I will give away the prize:
20 x 1 Christmas Chest
15 x 1 Gift (yellow)
15 x 1 Gift (purple)
What you have to be aware so that your name can be triggered.
- your account is not banned
- you've found the numbers, which was searched? Then send it via mail to [baubie@metin2.de]
- The mail must be received by 31/12/2018. (only to 11:59 pm)
- The mail must have the subject line "XMAS + [server name]"
The content of the message must be:
⦁ your name in Metin2 Forum
⦁ your name InGamename (charakter)
⦁ Solution
Good luck